916,668

Website Owners Trust Avada
From hobbyists to freelancers and creative agencies alike, Avada ensures that your best work will be delivered on time and without compromise.
5-Star Average Rating
The #1 selling Website Builder on Themeforest for 10+ years.
Customer Satisfaction
True satisfaction with 25,719 overall 5-Star ratings from happy customers.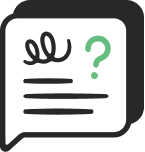 Trust. Confidence. Reliability.
Avada ensures that your best work will be delivered on time and without compromise.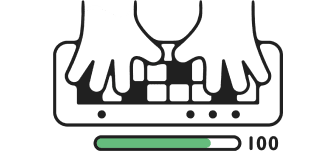 100% Developed In-House
Avada is not reliant on 3rd party builders and tools to deliver a seamless experience.
"We choose to specialise in Avada because it is both functional and practical, and our clients simply love it! It has stood the test of time and continues to evolve – an excellent solution for our talented design team, who continue to push the boundaries."

Squarebird
This is the best template out there. I can do so many things to make my personal website look super professional. I also used Avada to update my architecture firm's website and people look at me like I'm a genius. It was so easy and we keep getting compliments from all our clients and consultants.
Avada theme support is by far the best I've ever encountered. It's always been very good, but just lately I've had several support experiences while working on a complex website where the reps have gone way above and beyond to help me get things done. Sometimes things out of my comfort zone I might have usually hired somebody to help me with. I love that they are willing to educate as well as help. It's why I keep coming back, I'm on at least my 15th Avada site at this point.
I am impressed by the customer support of the Avada and Theme Fusion guys. Markus rocks! I am however more impressed by the revolutionary Theme Fusion Builder, which allows designers to focus on UX vs trying to figure out cryptic WP interfaces. I wouldn't by another product, because it's not just a template collection (which I never use…) but a robust WordPress development tool. Every site an original.
Excellent customer support! Very responsive and timely. Easy to correspond with, particularity Muhammad Hassan. The continuity with corresponding with the same CS person from start to finish saves time and maintains consistent support through the life of the ticket. Kudos to Muhammad for an outstanding customer support experience!
The theme is amazing, flexible and just works! Updates are always timely. But their customer support is what makes Avada really great. The staff is super friendly and always willing to help. I have been running Avada on multiple sites and webshops for a few years now and will definitely continue in the future. I will recommend Avada to anyone who is looking for a flexible theme with reliable developers.
Truth is, Avada ticks all the above boxes and then more. It is a full featured theme, or a theme with full options as car lovers might describe. Easy to use and find your way around if you atually take the trouble to read through the documentation. Support is great as well. On the way to hit 1,000,000 users on Envato! Congratulations are due.